Famous
Destinations
Along with its cultural and geographical diversity makes its international tourism appeal large and diverse. Let us have a look at the Most visited places in rajasthan, Famous destination in rajasthan, Tourist attractions in rajasthan, Tourist places in rajasthan, Places to visit in rajasthan, where people from all over the world flow into, for an exotic vacation.
Tourist attractions in rajasthan, Tourist places in rajasthan, Places to visit in rajasthan, Tourist points in rajasthan
Famous
Destinations in Rajasthan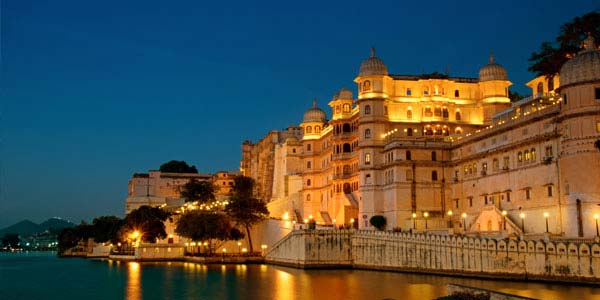 Udaipur
From visiting the massive palaces to taking the romantic ride on the lake, from paying visit at the celebrated Shilpgram to take an exhilarating ride of cable car, every moment in Udaipur is a fascinating one!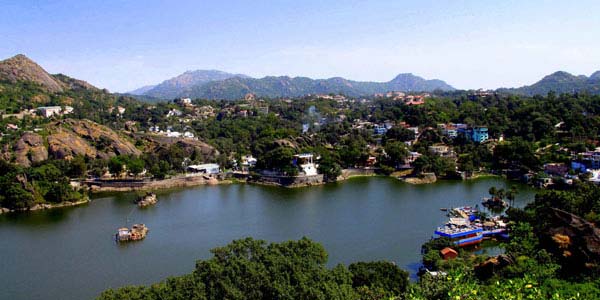 Mount Abu
Mount Abu probably reminds travellers from overseas of their native countries, the rolling hills, cool breeze and serenity must be playing the major role as far as I think.
Jodhpur
Jodhpur is an important factor in attracting national as well as international tourists. This royal city offers a great opportunity for exploring the cultural wealth of the state architecture excellence.
Jaisalmer
The city of Jaisalmer also acts as the guard to western Rajasthan (and India's) frontier. This 'Golden City' is located close to the Pakistan border and in close proximity to the Thar Desert.
Bikaner
Well, let me say it clearly, Bikaner is a place for those who wish to avoid the hurly burly Jaiselmer and Jodhpur. It is located in the Bikaner district in Rajasthan and is about 251kms far from Jodhpur.
Jaipur
Needless to say that Jaipur is a must visit place in Rajasthan. Jaipur can rightly be called the Gateway to a culturally wealthy state. Since, it is the capital city; foreign traveller finds it quite a comfortable place.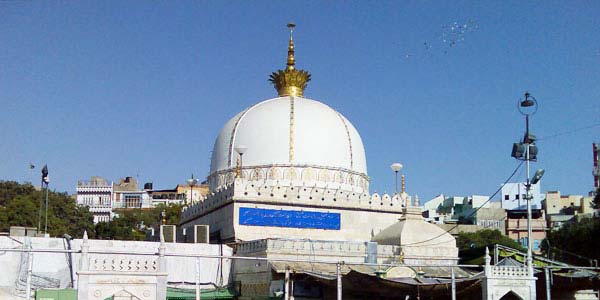 Ajmer and Pushkar
Ajmer is a popular religious place in Rajasthan, where people from all faiths like to come. Ajmer Shareef (Tomb of Khwaja Moinuddin Chishti) gave Ajmer the status of being a place that fulfills their wishes.
Alwar
Breaking the monotony of craggy Aravallis, this city is an emerald beauty. It is situated in Alwar district of Rajasthan and is about 150 kms from the city of Jaipur.
Ranthambore
Ranthambore National Park is known for its rich flora and fauna, tigers in Ranthambore catches lot of attention. Other than that, this wildlife reserve is an ideal place for bird watching, wildlife photography.
Bundi
Yes we agree that Jaiselmer, Jodhpur and Jaipur has stolen the limelight in Rajasthan but since these foreign travellers are continuously looking for something new to explore.
Bharatpur
The Keoladeo Ghana National Park or Bharatpur Bird Sanctuary is one of the major attractions for foreign tourists but Bharatpur is also an excellent place for history lovers and the religious souls.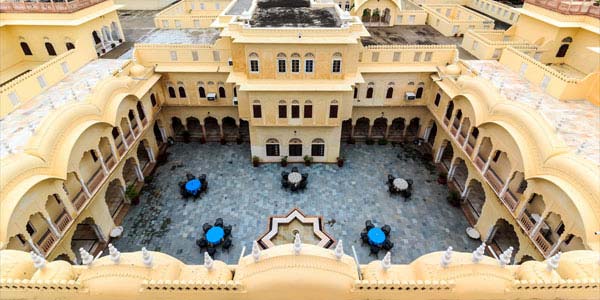 Shekhawati
Shekhawati is the Northeast region of Rajasthan and comprises of districts like Jhunjhunu, Sikar, Churu and Nagaur. Each meandering alley of Shekhawati is an asset to the heritage of Rajasthan.
Kumbhalgarh
It is situated in the Rajasamand district of Rajasthan and is 100kms away from Udaipur. Its gigantic fort called Kumbhalgarh, from where the view of the city is simply spectacular has been the greatest attention grabber.
Sariska
Majorly known for the Sariska Tiger Reserve, Sariska is yet another much visited tourist destination in Rajasthan. It is situated in the Alwar district of Rajasthan and at a distance of about 133kms from Jaipur.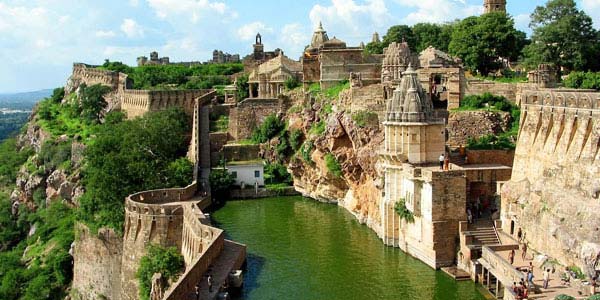 Chittorgarh
It is famed for its colossal fort, which is believed to be one of the largest forts in India. It is situated in the Chittorgarh district of Rajasthan.
Ranakpur
Boasting of its oldest Jain Temple in India, Ranakpur has been a major attraction for tourists in Rajasthan from all across the globe.
Bishnoi and Pali
As rural tourism is gaining popularity in Rajasthan, the two villages Bishnoi and Pali have been receiving a lot of foreign and national tourists.
Karauli
Reckoned to be one of the most religious places in Rajasthan, Karauli is known for its 300 temples. It is situated in the Karauli district of Rajasthan.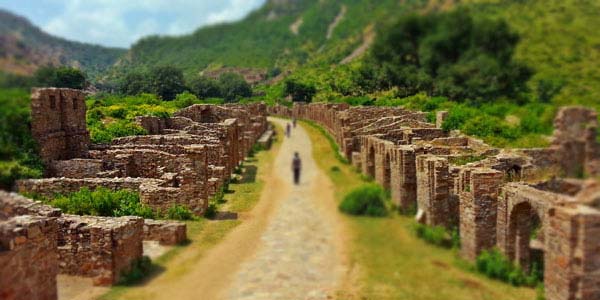 Bhangarh, Rajasthan
The Indian Ghost Town of Bhangarh, Rajasthan is one of the scariest places in India to visit, in addition to being one of the most abandoned places in India.
Agra
Located in Uttar pradesh, Agra lies on the banks of Yamuna river. According to a 2013 estimate, the city has a population of 1,686,993 people which makes it the 19th most populous state in India. Agra is one of the world's most visited city.
Famous
Destinations in Gujrat
Rani Ki Vav, Patan
Rani ki Vav- as the name says this step well was built by Queen (Rani) of Bhimdeva, Udayamanti. Constructed in the 11th century to preserve ground water, Rani ki Vav came into limelight in 1972 when the area was fully earthed.
Gir National Park, Junagadh
One of the largest domains of the ferocious Asiatic animals, Gir National Park is a sparkling diamond in the jewels of Gujarat. Along with lions, this dry deciduous forest is home to more than 300 avian species like great horned own.
Dwarkadhish Temple
One of the four Dhams (divine abodes of India) and Sapata Turis (seven sacred cities), Dwarkadeesh Jagat Mandir doesn't need any introduction. The word 'Dwarka; is made of two words- 'dwara' meaning road, and 'ka' implying eternal significance.
White Desert – Great Rann of Kutch
Great Rann of Kutch is reputed to be the world's largest white salt desert. Spanning over an area of 7505 sq km in the western fringes of Gujarat, the desert looks like a diamond under the scorching sun and appears like an eerie under the bluish glow during the night hours.
Somnath Temple
A primary shrine amongst the 12 Jyotirlingas of Lord Shiva, Somnath temple is located in the Junagarh district. One of the most expensive aartis, costing approximately 15 lakhs is carried out here.
Polo Monument and Vijaynagar Forest
The temples of Polo, located near Vijaynagar, were built between 10th and 15th centuries under the Gurjara-Pratiharas and later the Rathores as a hiding place from enemies, citizens, angry wives, and even from the sun.
Champaner-Pavagadh Archaeological Park, Gujarat
The deserted city of Champaner is located in the foothills of Pavagadh. With some area perched on a rocky hilltop and bristling with forts, mosques.
Sabarmati Ashram, Ahmedabad
Originally called Satyagraha Ashram, Sabarmati is Mahatma Gandhi's second ashram (first being the Kochrab Ashram) where he planned a significant number of freedom movements between 1917 to 1930.